Escape to the Redwoods
and remember what matters
Welcome to the Stavrand, a luxury retreat nestled in the Russian River Valley. A full renovation has combined the property's rich history with chic styling to create an experience that brings together the delightful indulgences of a Sonoma resort with the character of a boutique hotel. Follow towering redwoods and the meanders of the river to an undiscovered, freshly-polished gem.
Minibar Welcome Gift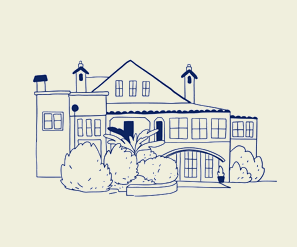 "This is a gem of an Inn and made the start of a recent trip to Wine Country just perfect. Staying here was luxurious yet comfortable, all made possible by a kind and efficient staff and owners who welcome you and go the extra mile to make sure your stay is fantastic. The rooms, grounds and buildings are lovely and quiet; it's a great place to relax and decompress. We ate dinner one night and the food was not only delicious but served with great care and pride. There is a lot of heart here; I highly recommend the Stavrand!"
"We stayed at The Stavrand on our roadtrip along the coast to San Diego. Both my husband and I were impressed with the care and attention to detail that was clearly invested in the remodel of this hotel to make it a wonderful, luxurious stay. The setting in the woods was romantic, quiet, and charming. The bed was incredibly comfortable, and we loved the fireplace. We will definitely be coming back here in the summer to join the pool and more of the amenities! Highly recommend a relaxing trip away from the city in this beautiful oasis!"
"I came to visit with my family and overall our experience was absolutely lovely! The updated hotel along with the very kind staff made our vacation relaxing and enjoyable. Cassandra and Emily were very accommodating to all members of our family to make sure we were comfortable in our rooms. The hotel is extremely clean and neat and the food is very high class. We will definitely be back!!"
"Everything about our stay at the Stavrand was dreamy. The outdoor space, rooms, and common areas are just beautiful. Every little detail is stylish and pleasing to the eye and functional. I had a whole string of superlatives here: the most comfortable mattress I've ever slept on, the best massage I've ever had (thanks, Minh!), and the tastiest breakfast potatoes I've ever eaten. The complementary offerings, like the lovely sit-down breakfast, evening apéritif, board games, and s'mores make everything feel that much more relaxing and luxurious."