Escape to the Redwoods
and remember what matters
Welcome to the Stavrand, a luxury retreat nestled in the Russian River Valley. A full renovation has combined the property's rich history with chic styling to create an experience that brings together the delightful indulgences of a resort with the character of a boutique hotel. Follow towering redwoods and the meanders of the river to an undiscovered, freshly-polished gem.
Minibar Welcome Gift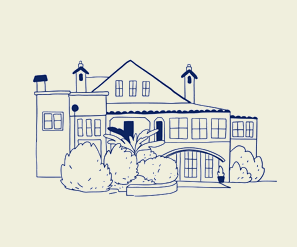 "We had a lovely stay last weekend. The property was glamorous and intimate. The staff is spectacular. We stayed in a spacious Armstrong King room and especially enjoyed the fireplace, jacuzzi tub big enough for 2, and the sumptuous breakfasts included in the room rate. Picking a few pears to take home was the cherry on top of a delightful weekend getaway."
"Just stayed the night with our two pups, and if we had more time we would have stayed more nights because this place is a gem. From our first phone call with Emily to inquire about "dog friendly," the entire staff was the ultimate in hospitality...gracious, welcoming, anticipating needs, providing recommendations, and simply made you feel like part of the family, as if you were in their home. The recent remodel is superb."
We stayed just prior to the full reopening (one of the buildings was not yet remodeled) so we didn't know what to expect. We were delighted by the owners and the property. Town was just a quick walk away, but you could just stay at the property hidden amongst the trees if you like. The style of the property was lovely- Mediterranean like with a beautiful blue trim."